I joined the daily ui challenge at dailyUI.co. It's awesome to tackle small issues on a regular basis to stay in training.
Let's see how it works out.
For today I started off with an image as a base for this ui. I found attracted by this wonderful illustration of Ivan Haidutski. Than I did some brainstorming I can work with:
pet care
fat cats
pet overfeeding
poor animals: adorable when they are small but no one plays with when getting old
pet feedplanner
pet care-planner
for families (cat is still maunzing but was it fet already?)
overview for pet-sitter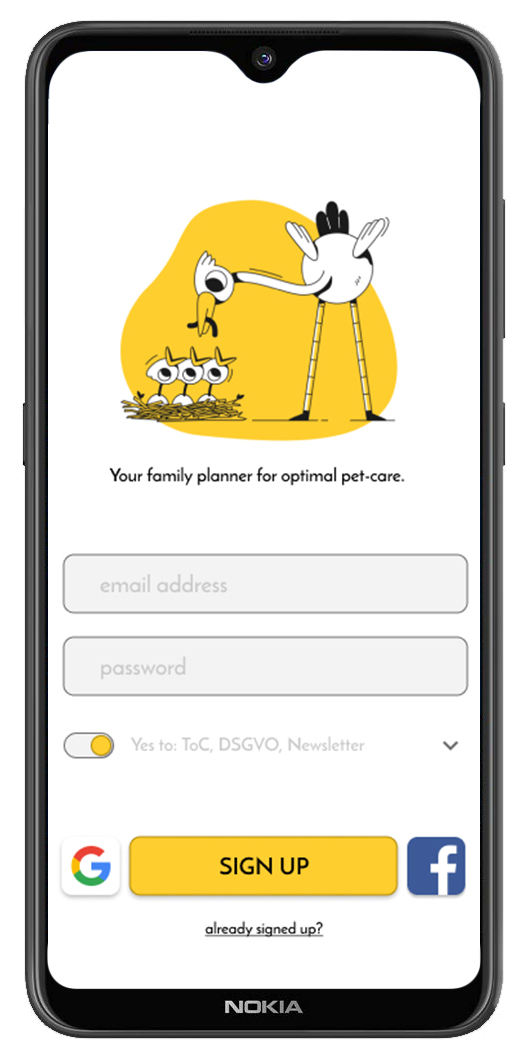 Required info's for sign-up
A general good advice to gain users trust is to ONLY ask for information which is really necessary.
For a pet-care-planner-app I thought it would be:
email (for registration)
password (to make registration save)
legal stuff with optional newsletter
CTA-button (real sign up button)
alternative signup via 3rd party
escape screen (back to login)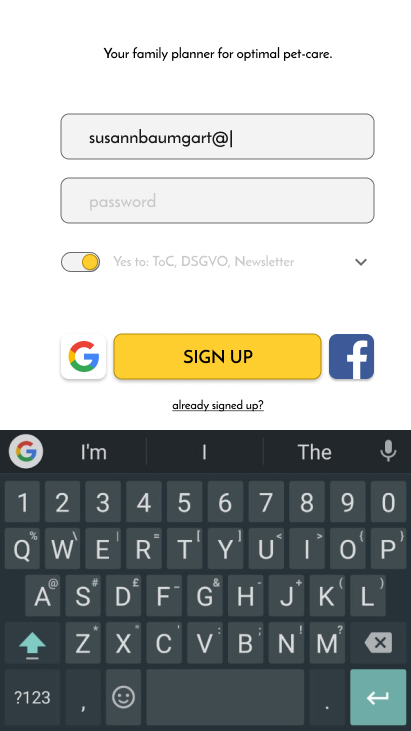 Screen scrolls up
One-sentence business statement still visible
reachable CTA-buttons
replace redundant information on expand
list only active selection when collapsed
Should use black font color when switch is active.
Explanation WHY acceptance is needed
Still visible CTA-buttons