CLOCKWORK
Yesterday I skipped because of having a life 😀 After my job I saw the breath-taking "Lions King" musical.
But today I did my homework and designed an app icon!
Android Studio is nice for a quick preview of how the different icon-sizes and types would look like. Here I just imported a JPEG.
There are some extra steps I would take for a final icon:
for best quality import vectors shapes
separate the background layer
use 2 icon styles:

small with less detail (like this one)
bigger with more details (more stars, faces for the sun and moon, luna crater etc.)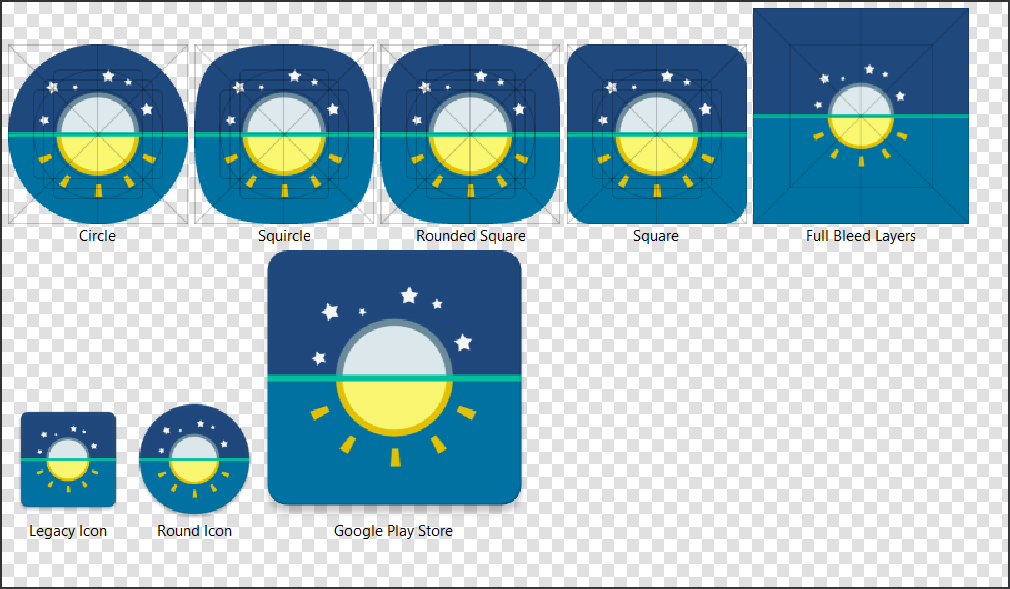 Android Studio gives you a hand by designing your perfect icon.
You can directly see your save areas. Within those guidelines it's almost guaranteed that your icon fits for all the different devices out there.